Architectural Photography
Exterior and interior
We come to your location and shoot exterior and interior images of: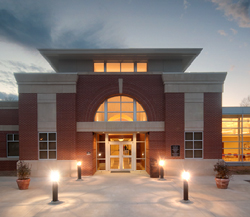 The SEARK College Tech
Center at dusk.
Residences
Manufacturers
Health care facilities
Construction projects
Warehouses
Educational facilities
Bridges
Other
Churches
Nonprofits
See our architectural photography gallery for samples of our work. We will travel reasonable distances to photograph your facility. Please call 870.534.5835 or 870.550.0191 for details and let's talk.