A man and his daughter
he final version or this portrait contains three generations of this family. The original portrait of father and daughter attorneys in a family law firm did not include the black and white portrait. The wall portrait includes the father and his father on the day senior father was sworn in as an Arkansas Supreme Court Justice.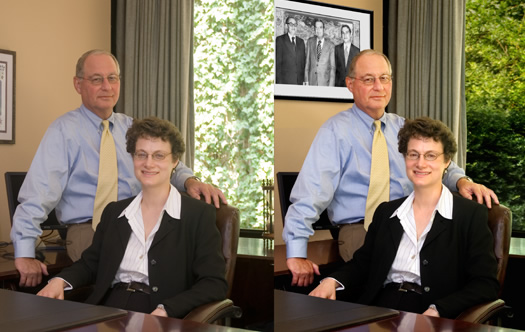 On the left is the "as-shot" image. On the right is the retouched image with a black and white family portrait added to put three family generations of the family in the picture.